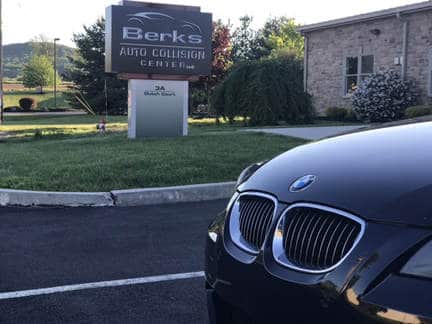 Proudly serving Berks County for more than 40 years, Berks Auto Collision Center offers automotive paint and collision services and is a recognized collision repair center for brands like Nissan, Hyundai, Jeep, Fiat, Chrysler, Dodge and others.
Standing out from its competitors, Berks utilizes the best equipment and ongoing technician training to exceed the highest standards of quality. In fact, they boast a top 10% ranking among national auto body repair facilities for quality standards.
Some of the extensive services offered by Berks Auto Collision Center include:
Major collision repair
Minor bumper and fender repairs
Insurance repairs
Automotive painting and touch-ups
Because of the value they put on having quality equipment, when it came time to add new equipment to their Sinking Spring, Pennsylvania facility, Dustin Sands and his team turned to Accudraft to help navigate their paint booth needs.
The Challenges
Logistically, space and installation where not of major concern for the Berks Auto Collision team —especially with their state-of-the-art facility. The focus was on finding the best prep station, mixing room and paint booth that would uphold the quality standards that the Berks team has become known for. What's more, the Berks team wanted to ensure that their technicians were being trained with the most robust, best-in-class technology.
"Our technicians are trained in specific fields to offer the best work possible —from a small repair to a very large repair," said Dustin. "Partnering with Accudraft to outfit our paint booth needs meant ensuring that our team could continue to provide only the very best in workmanship and customer service."
How Accudraft Helped
After determining the specific challenges that Berks Auto Collision faced, the following products were suggested:
The Accudraft TITAN is a high-powered downdraft paint booth that is specifically designed for any current or future waterborne facility. It offers a 15 H.P. 1.5 million BTU direct fire heating system with 30,000 CFM —delivering airflow and heat specifications recommended by waterborne paint manufacturers. It also uses a dual mode technology that allows the system to switch between water-based or solvent-based modes on the fly.
A mixing room, which provides a clean work area that can be free standing or integrated into any installation, was also added. This allows the painter to stay in a clean environment while going back and forth between paint booths and loading up paint or juggling two jobs at once.  For Berks Auto Collision, the mix room is 10'w x 10'd x 11'6"h.
Lastly, the prep station was added to allow a work area specific for vehicle preparation and painting. The Prep 4000 is EPA 6H rule compliant and is designed with a closed plenum that is hung from the shop ceiling, and the work/spray area is enclosed with up to three curtain walls or steel walls.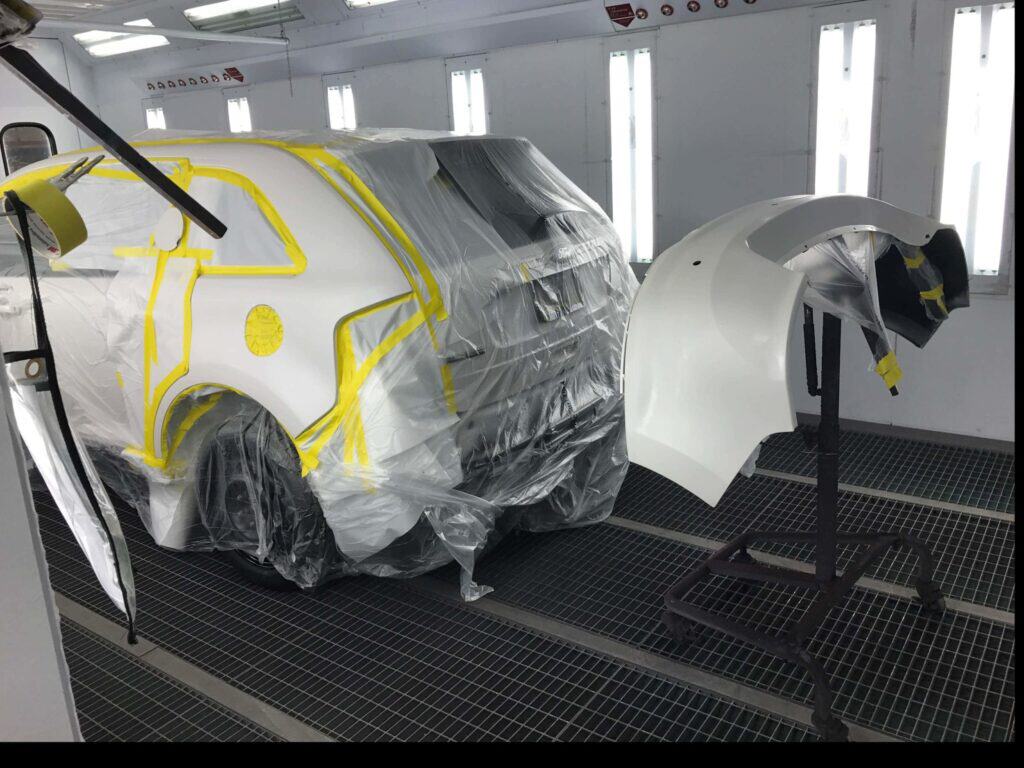 The Results
The Berks Auto Collision Center continues to see results from the installation of their Accudraft equipment —not only in the quality of the work their able to provide customers, but also in the level of workmanship and training their technicians are able to achieve.
"We've been very fortunate to have Accudraft systems in our facility. Whether you're starting a new facility or are looking to upgrade, there's no better equipment to help grow your team and your business."
Connect
Berks Auto Collision Center
3A Dutch Court
Sinking Spring, PA, 19608
Phone: (610) 678-0333
http://www.berksauto.com