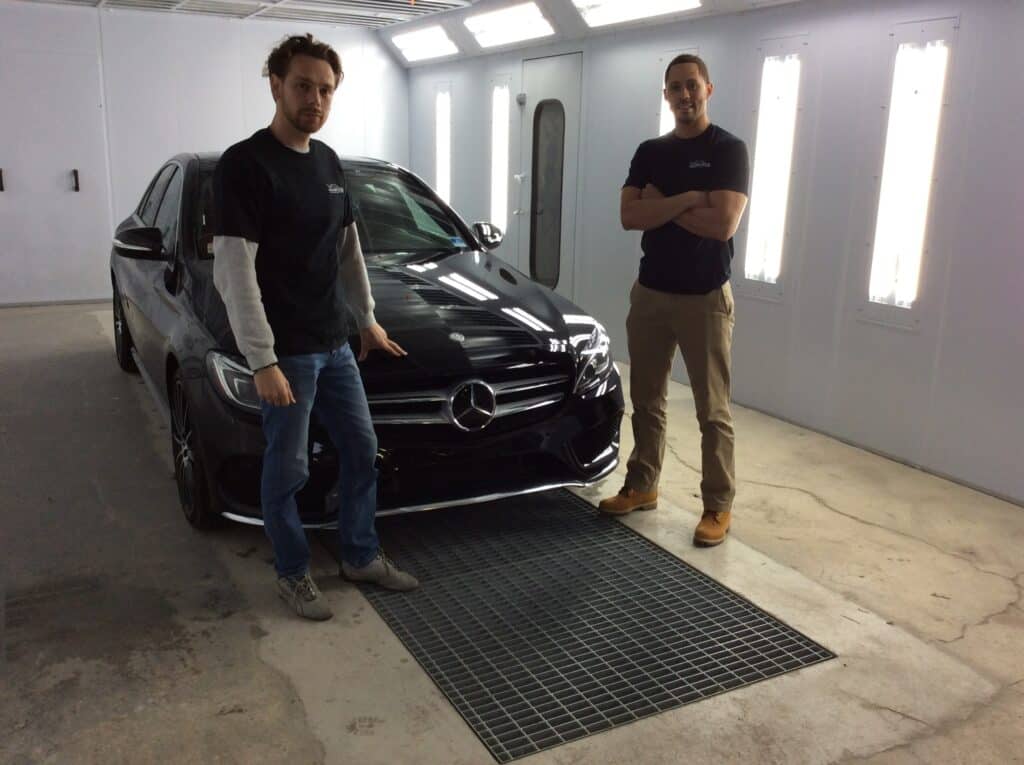 The team at Auto Body It Is prides themselves on being one of the top collision centers and paint shops in Woburn, Massachusetts, and the surrounding areas. Listed by Mercedes-Benz as one of the preferred collision repair centers in the area, the Auto Body It Is staff is committed to giving customers top-of-the-line service that cannot be beaten.
Because of Auto Body It Is' reputation for excellence and customer service, they became the go-to body shop for collision repair and custom paint jobs. Not only do they specialize in Mercedes-Benz repairs, they also work with a number of imported and domestic cars – they also guarantee that every repair done at Auto Body It Is will be completed with the make and model's genuine OEM parts.
As one of the few collision centers to offer a lifetime guarantee on all repairs, Auto Body It Is had to ensure that they were adequately equipped to give customers a standard of service that was unavailable at their competitors. And since the business was growing thanks to the publicity from Mercedes-Benz, more and more automobile owners turned to Auto Body It Is for all of their collision repair and exterior customization needs.
The Challenges
As business picked up at Auto Body It Is, management was tasked with coming up with a plan to boost productivity while maintaining the same excellent standard of craftsmanship that they've been known for. With Auto Body It Is becoming increasingly popular among Mercedes-Benz drivers and automotive enthusiasts, they had to come up with a solution that was affordable and did not involve turning customers away.
"The biggest challenge of any growing business is finding a way to accommodate your customer base without cutting any corners and turning away new clientele," said Ottavino "Otto" Tarantino. "We knew that it was possible to get the best of both worlds by drastically increasing production without sacrificing our quality and fine attention to detail. But the challenge was figuring out how we could do that without doubling our number of employees or moving to a bigger building. Fortunately, the guys over at Accudraft were able to help us come up with a solution that let us get what we wanted without spending a small fortune."
How Accudraft Helped
After speaking with Otto and learning exactly what he and his team needed, our team was excited to help Auto Body It Is expand. We were able to come up with a plan to boost productivity without cutting any corners. This was achieved by installing an Accudraft automotive paint booth that is designed to handle heavy workloads while maintaining the same top-notch level of consistency as spray booths that are used in slower work settings.
The benefit that comes with choosing one of our paint booths is that body shops like Auto Body It Is are able to completely customize their paint booth setup to meet their unique needs. People are looking for extra space and compatibility with waterborne and solvent paints can benefit from a paint booth like the Titan, while booths like the Italia are known for their lightning-fast cycle times and ability to handle heavy workloads.
Another selling point that appealed to the Auto Body It Is team was the versatility of our booths. Regardless of what model paint booth Otto and his employees choose to work with, our premium upgrades like the SmartPad control and EnergySmart control system make it possible to change the paint booth configuration to match the ever-changing workplace.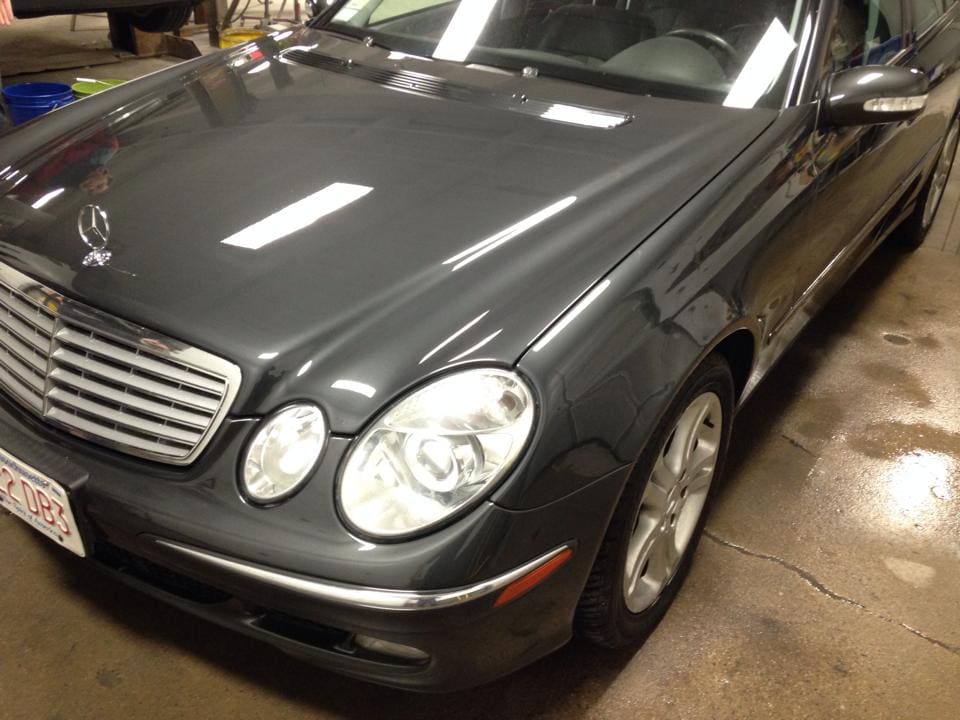 The Results
Ultimately, Auto Body It Is was able to benefit from switching to one of our Accudraft's downdraft paint booth systems. Thanks to the fully-customizable setup of our paint booths, the Auto Body It Is team was able to add a paint booth that worked with their workshop's floor space so they didn't have to spend time working in a cramped environment. And since they opted to go with downdraft technology, Auto Body It Is didn't have to worry about contamination and overspray disrupting their work pace.
"We were really happy with how Accudraft helped us grow our business. Ever since we made the switch over to Accudraft paint booths, our work has been smoother and paint times have been drastically reduced. I've been in the industry long enough to hear rumors about the effectiveness of Accudraft products, but this was the first time that I was able to see just how good their spray booths really are. Consider me a lifer from now on," exclaimed Otto.
Connect
Auto Body It Is
235 Salem St
Woburn, Massachusetts
Phone: (781) 937-3333