Simple Joint Construction
Interlocking Panel System
The Simple Joint interlock system creates a workspace with up to four times the integrity of ordinary spray booths. Galvanized steel and industrial PVC coatings provide the highest grade of durability and outdoor weather resistance available. The Simple Joint panel design also produces a neat & clean finish free of bolts or screws.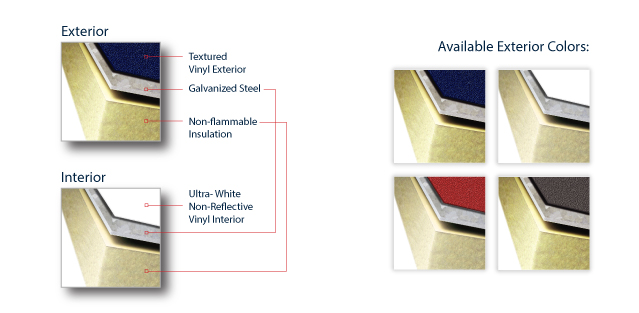 DUAL SKIN INSULATED CONSTRUCTION
Galvanized Steel
Vinyl Coated Interior & Exterior
Manufactured & Shipped with Protective Polyethylene Coating
48 Inch Interlocking Male & Female Panels
Non-flammable Insulation
Meets National Fire Protection Requirements (NFPA Compliant)
Available in Blue, White, Red, or Grey Exterior Colors