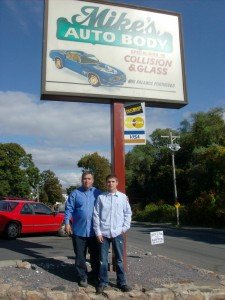 Background
If you were to find yourself in need of mechanical or auto body repair for your vehicle, you would want to not only work with a body shop that excels at completing the work in a timely manner and making your car look brand new again, but you would want a body shop that is easy to work with, provides fair prices and treats you like family. You can find that and more at Mike's Auto Body.
Mike's Auto Body is a family owned, full-service repair facility that prides itself on always providing excellent customer service and making customers feel comfortable and confident with the wok performed on their vehicles. When clients visit Mike's Auto Body, they will find a clean and beautiful facility that is buzzing with business. The team is professionally trained and the technicians who perform repairs use the latest tools, equipment and technology for perfection and efficiency.
Mike's provides complete auto services for a wide range of vehicles from start to finish – this includes: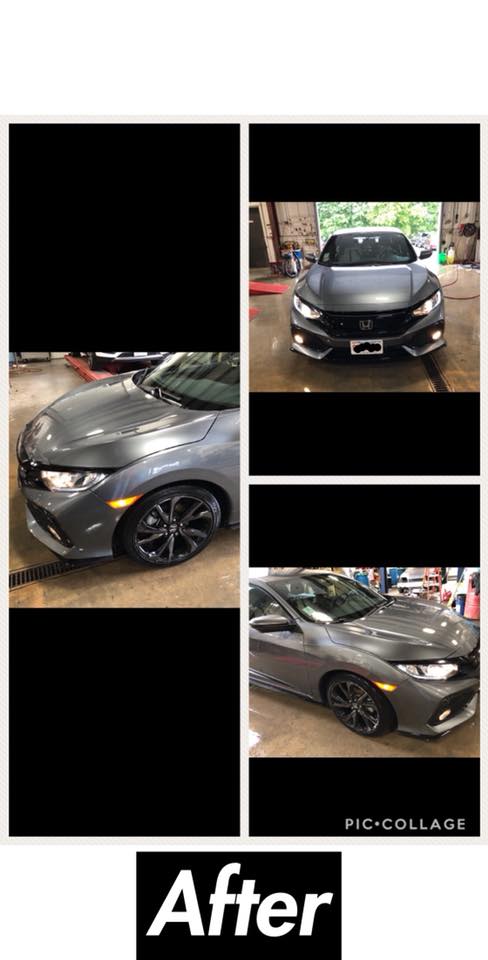 Oil changes & smog checks
Diesel engine repair
Brake services
Tire rotation & wheel alignments
Headlight & taillight services
Muffler & exhaust services
Hybrid & electric car repair
Battery services
Air conditioning repair
Transmission repair
Quality painting & bodywork
Collision repair
Dent & scratch removal
Computerized frame straightening
Window replacements
Perfect color match
No matter how big or small the job is, you can rest assured that Mike's will have the equipment and expertise on hand to get it done.

If you find yourself in need of auto repair after an accident, you can count on the Mike's Auto Body team to be there for you and help you through the entire process from start to finish. Beginning with towing, you can expect a clean truck and a courteous and professional operator to meet you at the site of the collision, no matter the time of day, and take care of your vehicle. All Day & All Night Towing ensures safe transportation of your car to the body shop and also makes arrangements for you so you can get home quick. If your vehicle will be spending an extended period of time in the shop, then the team at Mike's will help you rent a vehicle through Xpress Rent-A-Car where you can find the perfect car to get you mobile as soon as possible.
Mike's strives to always get your car back in the condition it was prior to an accident, if not even better. The staff is ASE certified and does everything they can to get the job done right, while also advocating for their customers during negotiations with insurance providers.
The Challenge
Mike's Auto Body strives for perfection, and as they continue to grow and gain new business, they wanted to make sure they had the proper equipment with the most advanced technology to stay competitive and maintain the highest quality of work. They looked into the Accudraft Titan Downdraft Paint Booth because they loved the energy savings it provided, the compatibility with the best waterborne paints on the market and that it would allow them to finish more jobs quicker.
How Accudraft Helped
The Accudraft Titan paint booth was the perfect addition to the Mike's Auto Body facility. The new technology allowed the technicians to produce outstanding results for every vehicle and maintain their 100% customer satisfaction ratings. The paint booth provided a clean and comfortable work environment, which helped to keep the facility clean, and allowed staff to enjoy a dedicated area where they can both prepare for a paint job and complete it. The high-speed finishing, or curing, phase of the paint booth was also essential in allowing Mike's Auto Body to complete multiple jobs in one day.
In addition to the paint booth, they also selected the Accumix Paint Mixing Room, the perfect complement to the paint booth. This addition provides a compliant space dedicated to paint mixing in the facility and additional storage of up to 150 square feet where the team could store paint, wash guns, tools and other hazardous liquids that need to be in a ventilated area. Pairing this mixing room with the downdraft paint booth allows the technicians at Mike's Auto Body to travel back and forth quickly and safely, while keep the facility clean.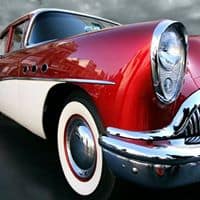 The Results
Mike's Auto Body enjoys an updated state-of-the-art facility now that they added the Accudraft Titan Paint Booth and the Paint Mixing Room. The team members are enjoying the benefits of the new technology as it allows them to really utilize their talents and split their time wisely among different projects. The team is extremely satisfied with the new additions as it allows them to continue to welcome new customers while maintaining an unparalleled level of high-quality work and customer service.
Connect:
Mike's Auto Body Service
535 Bay Street
Fall River, MA 02724
Phone: 508.675.1194
Fax: 508.675.1191
Connect with them on Facebook
Visit their website