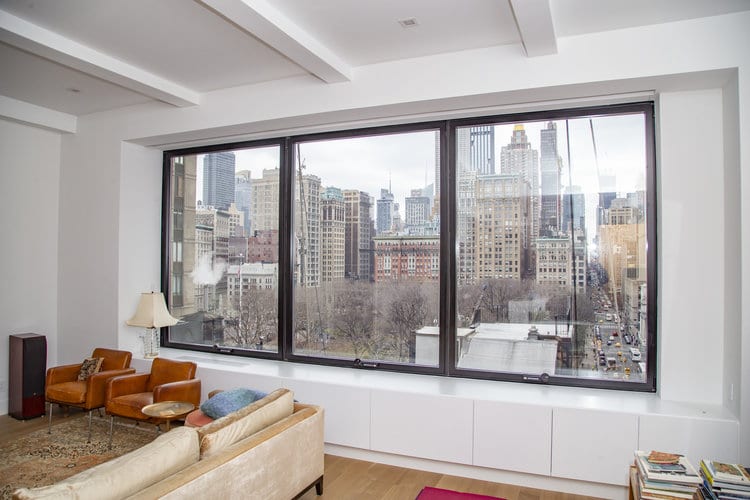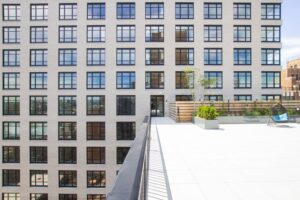 Background
Skyline Windows was originally founded by Sam Kraus as a roofing and waterproofing business in 1921. As the family business passed from one generation to another it evolved into a dedicated window replacement business and met the needs of a growing industry, and eventually began manufacturing its own windows to meet specific market needs. Skyline has always been dedicated to craftsmanship, service and going above and beyond to meet the needs of their growing clientele.
Skyline Windows has been at the forefront of shaping the standards for windows in the New York City area, specifically for landmark buildings that were protected, preserved and in need of replacement windows. They have also replaced windows in prominent buildings like The Hearst Building, The Palace Hotel and many exclusive residential buildings around Central Park. Working closely with the New York City Landmarks Commission gave Skyline the expertise to tackle pretty much any window project in the country. As the business continued to grow and evolve Skyline opened a brand-new window manufacturing plant in New Jersey, currently employees more than 350 employees and continues to offer a unique approach to the design, engineering, manufacturing and installation of custom window solutions for a wide variety of projects.
The Challenge
Skyline Windows runs a smooth operation as a one-stop-shop for the design, engineering, manufacturing and installation of window products. As their business flourishes, they have successfully dominated the national platform and are now manufacturing some of the best window products made in the entire country! The custom division of Skyline Windows sees a lot of demand from clients looking for unique and one-of-a-kind window products for their needs and their clients often require these windows to be available in custom painted colors. This need for customization inspired a decision to expand the capacity for custom in-house painting so they could fulfill the needs and demands of their increasing client base.
How Accudraft Helped
The Skyline team explored various options when they were looking to work with professional paint booth manufacturers, but they ultimately decided to work with Accudraft. Our team provided the expertise and support necessary to help guide Skyline through every step of the process as they selected the perfect equipment to fulfill their needs. Even after the paint booths were installed at their factory, Accudraft continued to offer technical support, helpful information and anything else that the Skyline team needed. Accudraft offers ongoing support to all clients as well as customized paint booth maintenance plans to ensure the equipment is always properly cared for.
The Results
Since Skyline Windows had their new Accudraft equipment installed, they have been operating the booths five to six days a week without any issues or delays. The Accudraft paint booths that they selected for their factory allow for increased productivity, efficient and seamless work flow and ultimately highly satisfied clients.
"Accudraft's support staff – from design and layout to installation and support has all been very professional and helpful. Skyline Windows sees this as the potential for a long-valued business relationship now and well into the future. We stand firm and ready to recommend Accudraft to anyone looking to purchase not just a paint booth, but to forge a relationship with the support staff that is Accudraft." – Karl Zeyher, Plant Manager
Connect:
Skyline Windows
210 Park Place East
Wood Ridge, NJ 07075
Phone: (201) 531 – 9600
Fax: 508.675.1191
Connect with them on Facebook
Visit their website