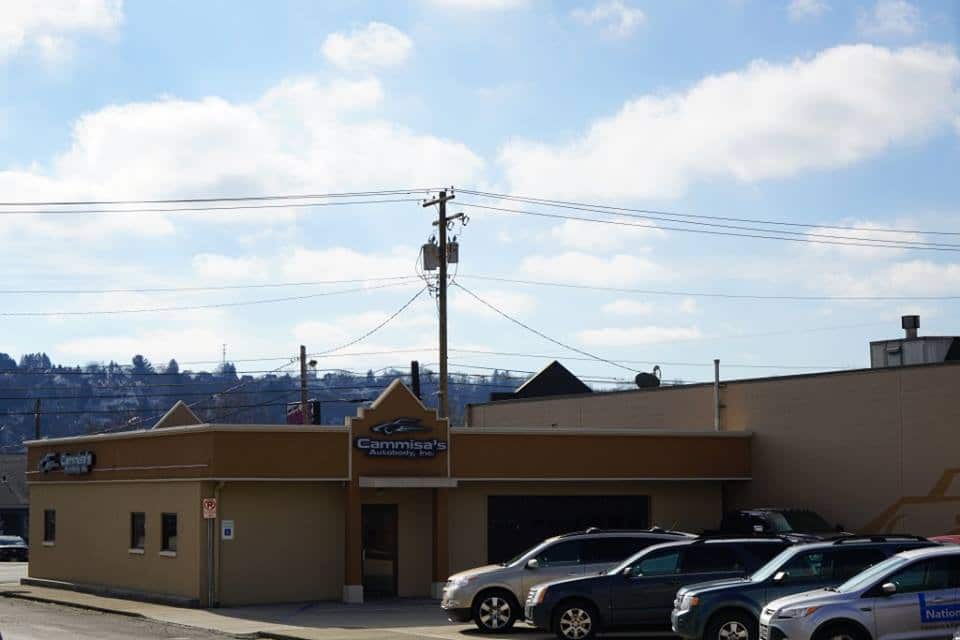 Cammisa's Autobody has a longstanding reputation for expert care, superior results, outstanding customer service and is a prominent part of the community in Butler, PA. Established in 1982, Cammisa's found its permanent home in the heart of the city and is the go-to facility for collision repair and technical maintenance. Cammisa's offers a range of services to its customers to bring a vehicle back to pre-accident condition, including:
Body straightening
Welding
Panel replacement
Suspension repair and alignment
Air conditioning service
High quality paint
And more!
Cammisa's Autobody is a true family owned business that has continued a tradition of outstanding customer service for the past 30 plus years. The business was built on the foundation of providing high quality repair and service to the community and they constantly strive to plan for the shop's future with new certifications and the latest equipment and technology.
Cammisa's works with all insurance companies, and they offer complete customer care while your vehicle is in the shop. This includes providing dependable estimates, arranging towing services, providing rental car options and even providing pickup and vehicle delivery for customers within the Butler area. Cammisa's Autobody is determined to be a collision repair facility that is caring, reliable and trustworthy.
The Challenge
For a body shop that has been around for 30 plus years, Cammisas's Autobody has done an outstanding job at staying on top of industry certifications and making sure to have updated equipment available for service and repairs. While they focus on being the best they can be in the present, they are also always looking ahead to the shop's future and they wanted to even further expand their expertise and services for collision repair. Cammisa's has always been a busy shop, but they are ready to grow and step up their game so they can continue to provide excellent service and take their work, and the shop, to the next level.
How Accudraft Helped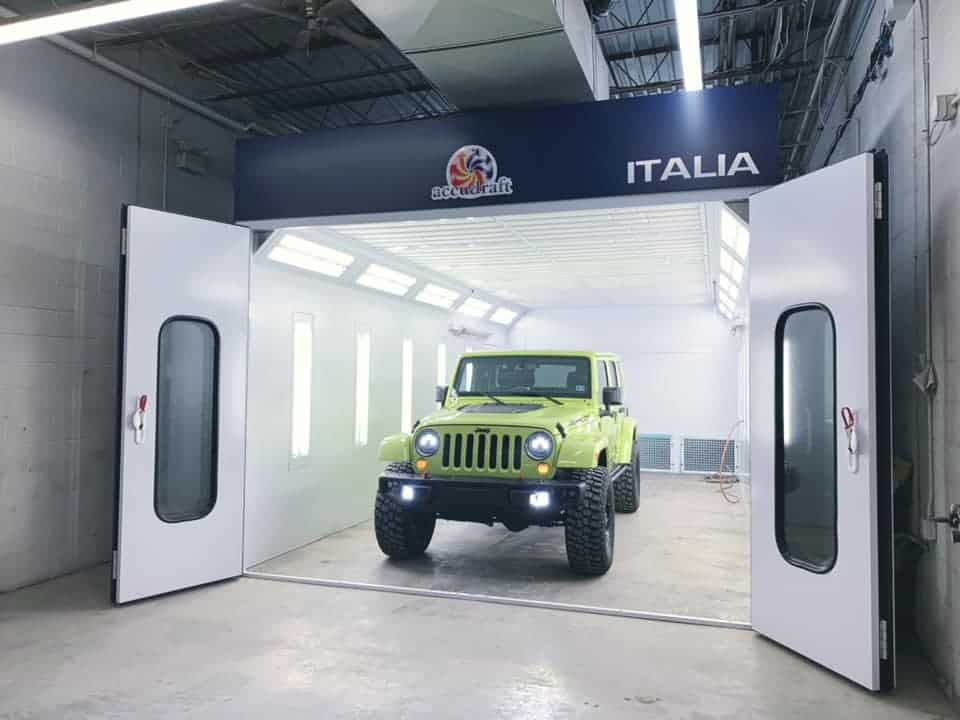 After considering their options, Cammisa's Autobody chose to install Accudraft's flagship downdraft paint booth system – the Accudraft ITALIA Downdraft Paint Booth. This system boasts a strong 40-year reputation for speed and durability and is an incredible option for an autobody shop looking to increase business and production without sacrificing quality and customer service. The high airflow and fast curing speeds make the ITALIA a solid system that also offers years of non-stop operation, undoubtedly worthwhile investment.
"The attention to detail and the options available on the Accudraft paint booth made the final selling point for us. I liked that we were able to customize the booth to fit the needs of the shop." – Erin Conley, Owner
The technology within the ITALIA paint booth features a unit with a completely integrated intake, heat and exhaust system that is designed for high production downdraft paint booths. The powerful airflow and direct heat allows the ITALIA to reach hotter temperatures faster with maximum energy efficiency.
Cammisa's Autobody also chose to enhance their ITALIA paint booth with the XCELERATOR waterborne paint drying system. This upgrade can cut the dry time in half of any paint job, which means Cammisa's can easily welcome new customers and increase production without breaking a sweat.
The final piece of new equipment at Cammisa's Autobody is the AccuMix DS Mixing Room, providing the team with a compliant area of paint mixing and storage. The mixing room can be installed next to the paint booth or in a separate part of the facility, but it is a wonderful addition that will make it easier for technicians to mix paint, wash parts, store tools and work with hazardous materials in a well-ventilated and designated area.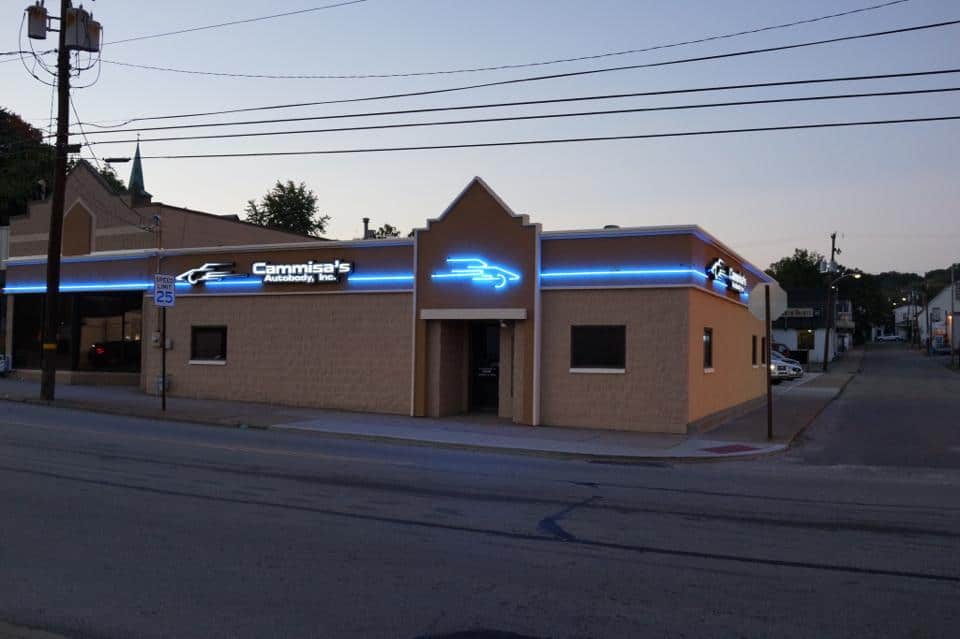 The Results
Cammisa's Autobody has been able to elevate their level of service and increase productivity thanks to their new Accudraft system. The team enjoys the state-of-the-art facility that gives them the opportunity to really utilize their talent and enjoy the work they do on a daily basis.
"After having the booth here, I could not be happier with my decision to purchase an Accudraft. The installation was so professional and on time as was scheduled. Everything was done as promised and the training time and personal attention we received was second to none, I would recommend Accudraft to anyone who asks!" – Erin Conley, Owner
Connect:
Cammisa's Autobody
352 E Jefferson St.
Butler, PA 16001
Phone: 724 – 285 – 8861
Connect with them on Facebook
Visit their website