3-Axis Painter's Lifts
3-Axis integrated man-lifts allow your painter to reach the entire job with ease. Methods such as ladders, scaffolds, and even scissor lifts take too much time and leave too much on the painter. Jobs take longer and a lot of the painter's time is spent in positioning and re-positioning themselves. All that extra work and moving up and down can lead to slow cycle time, costly mistakes in the paint job due to over reaching, and it can even cause unsafe conditions for the painter. The addition of 3-axis painter's lifts in your paint booth gives your painters the tool to get where they need to be at the touch of a joystick. All tools are kept in the basket with the painter where he can easily reach them. All this extra time and safety applies not only to the painting portion of the job, but also to all the other phases like masking, prepping, touch up etc. If you are installing a truck paint booth or larger paint booth, 3-Axis painter's lifts are an absolute must.
X-Axis Travel
Travel along the length of the paint booth along a floor mounted track and integrated wall rail. Other options include a free-standing version that does not strap to the wall and has a rolling baseplate that supports the lift mast and basket. These are for lighter gage paint booths made of simple single-wall sheet steel or for retrofit to existing paint booths. Unlimited length travel and can travel through roll-up dividing doors if the truck paint booth is a split cabin.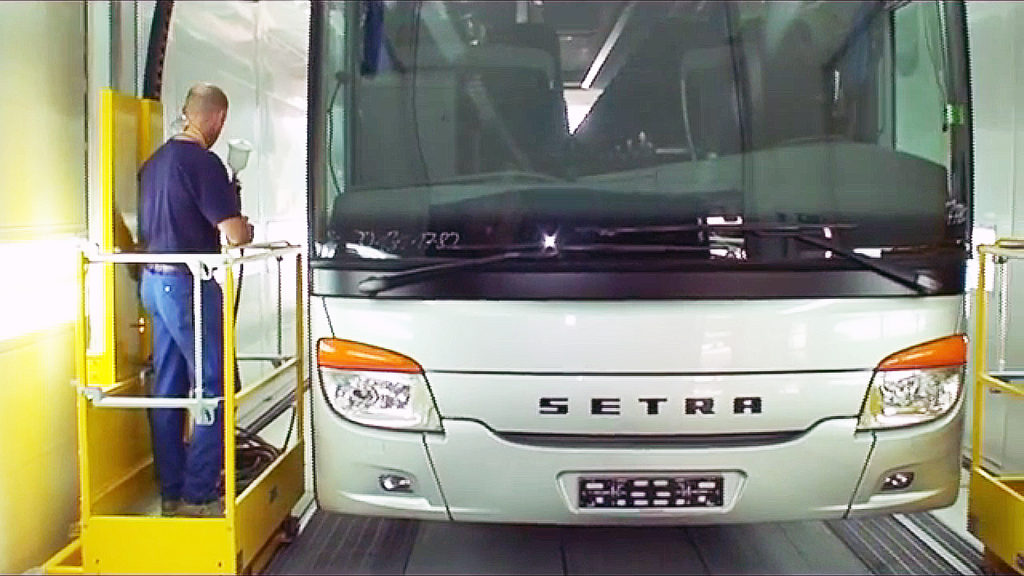 Y-Axis Travel
Raise the basket to the required height. Standard heights for 18′ high paint booths. Custom units can reach any height. Configuration of the lift will vary.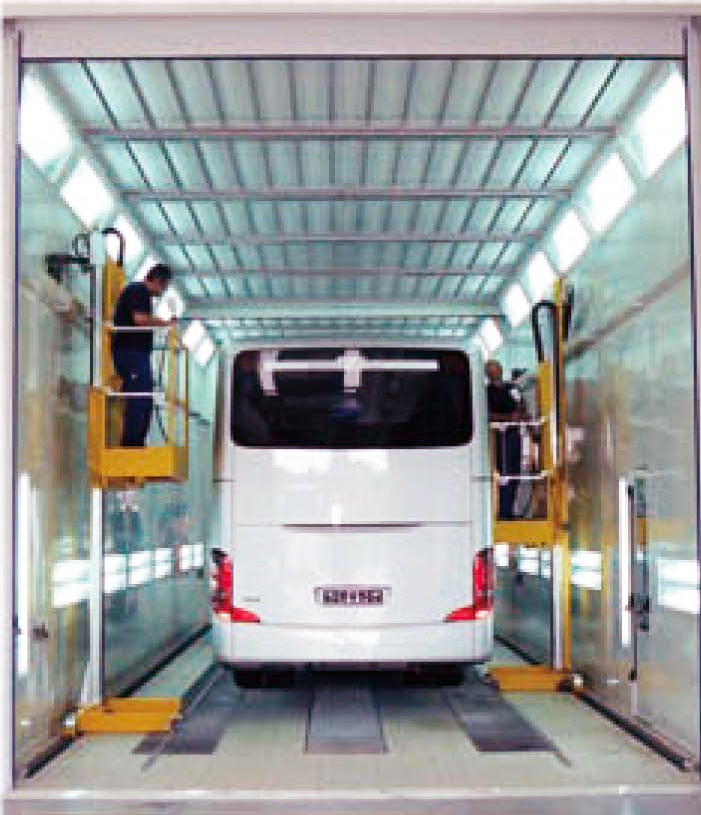 Z-Axis Travel
Extend the basket toward the center of the paint booth workspace to reach the area you need. Fully extended, the standard Z-axis covers enough for 20'wide paint booths. Custom Z-Axis to any width. Configuration of the lift will vary.