Uncompromised Quality for Region's Leader
Premier Fleet Service, located in Pennsylvania, works daily with national, regional and local fleet managers on collision repairs, routine maintenance and fleet reconditioning projects. Servicing over 1,000 pieces of heavy duty equipment annually, Premier Fleet is the region's leader in outsourced production paint projects, overflow product assembly needs, sandblast and commercial/industrial fleet rebuilds.
Their comprehensive services include:
Commercial fleet refurbishing
Abrasive media blasting
Paint and product assembly
Custom truck bodies
Heavy equipment refurbishing
Coach and bus services
Collision repair
Lift gate and hydraulic installation
Premier has a long history of delivering high-quality, line-ready coated products. Their stamp on the coatings industry is large —having painted over 6,000 new truck cabs and 8,000 new truck components for America's most iconic heavy duty truck brand in 2015 alone. In fact, since 2010, they have processed over 30,000 new unit truck components.
The Challenges
Premier Fleet Service is in a unique position as the region's leader and, as such, needed quality paint booth products that would help maintain and foster their impeccable reputation for high-quality paint jobs and exceptional customer service. For that, they turned to Accudraft.
"When sourcing new technology and equipment for our facility, research continued to point back to Accudraft," said Richard Andrietta, Owner of Premier Fleet Service. "As an industry leader, we cannot compromise on quality and Accudraft's reputation for producing state-of-the-art equipment means our technicians are armed with the best tools available to get the job done right the first time."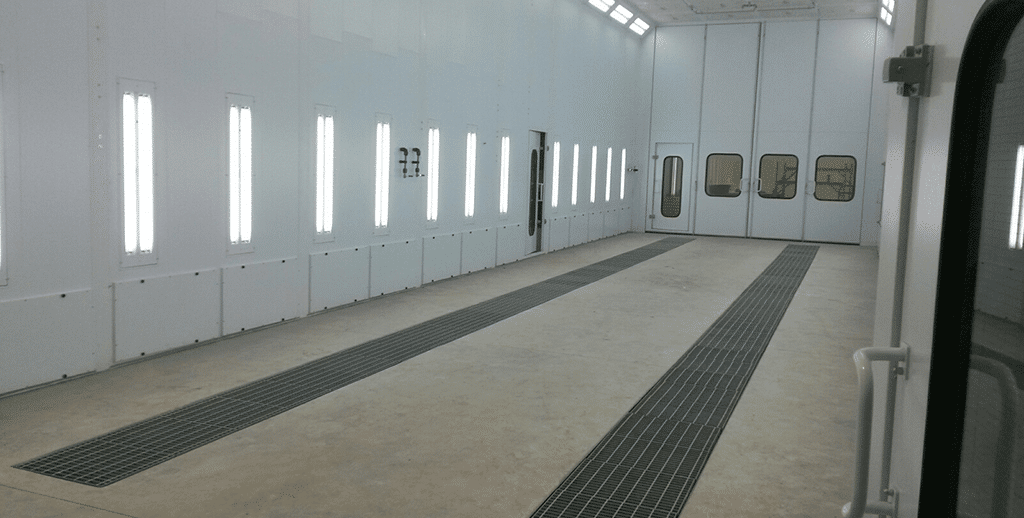 How Accudraft Helped
To help Premier Fleet Service when building out their new environmentally friendly Water Street facility, Accudraft suggested two Accudraft Truck Paint Booths, which are the ultimate in large capacity refinishing areas.
Some of the highlights of the Truck Paint Booths include:
Downdraft, Modified Downdraft, or Crossflow
Custom CFM Capacities According to Project Specifications
Reduces energy costs by up to 50%
EnergySmart™ variable frequency drive system standard
Industrial Strength Vinyl over Galvanized Construction
Accudraft Blu™ Textured Vinyl Exterior (Dual Skin Only)
Ultra-White™ Reflective Vinyl Interior
All doors include full-height observation windows with wire-mesh reinforcement
At least one (1) main entrance door includes an integrated man door to allow easy access without having to open the full height bi-fold doors
Custom Btu/hr Heating systems. Natural Gas. Full heat recirculation (Minimum 15% fresh air by code)
Custom Sizes and Configurations
Single or Dual Skin Vinyl Coated Walls
SmartPad™ Fully Automatic Touch Pad Controls
To further enhance the environmentally friendly nature of the new facility, these new 70-foot Accudraft insulated down draft paint booths featured recirculation heat systems and state of the art air filtration systems.
In addition to these booths, the Water Street facility also includes the following environmentally friendly features:
A brand new 70ft sand blast booth that features the highest grade filtration system, in floor reclamation system and the ability to blast any media from steel shot, glass bead, coal slag or organic options like walnut shells.
A 12ft press brake and 12ft shear, each capable of precession cutting and bending of ½ Inch steel plate
18 overhead jib cranes spanning the length of the building, each with a 5-ton capacity.
Motion controlled lighting, high efficiency overhead heaters with recirculating fans throughout the entire 50,000 sf facility.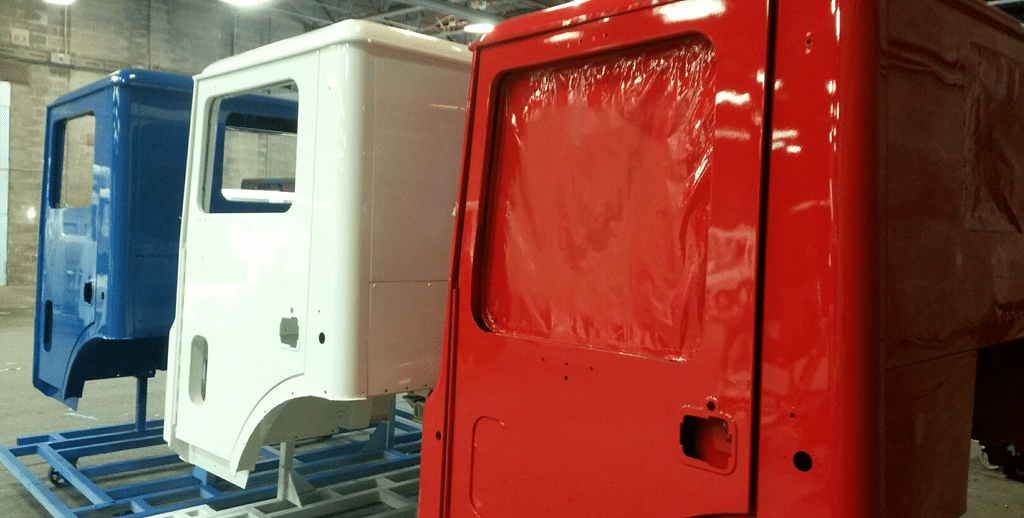 The Results
"In transforming our Water Street facility into a state-of-the-art environmentally friendly facility, we found Accudraft's offerings to be the perfect fit," said Tim Ruby, Operations and Business Development at Premier Fleet Service. "Our team is able to work smarter, not harder, while surpassing our clients' expectations with little impact to the environment."
Connect
Premier Fleet Service
869 Water Street
Shoemakersville, PA 19555
(610) 562-3585